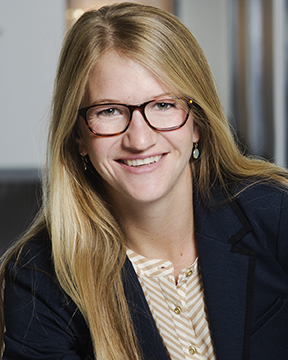 Clair Christofersen, ASA

Associate Actuary

Clair Christofersen joined Leif Associates in December 2013 as an Actuarial Analyst. She is a 2013 graduate of Miami University and has a Bachelor of Arts degree in Mathematics.
Clair's work at Leif Associates focuses on advanced analytics in support of innovative payment reform initiatives, IBNR analysis, and spreadsheet forensics to identify inconsistencies and inaccuracies in mathematical calculations. Further, Clair manages databases to run risk scores for various clients, which contribute to the pricing of health plans and determination of risk transfer payments. She also works on reimbursement issues for providers and produces quick and accurate ad hoc reports for clients amid negotiations or legislative activity.
Clair is certified as an Associate Actuary (ASA) and is working toward becoming a Consulting Actuary. She spends much of her time outside of work cooking up a new recipe, skiing, and hiking Colorado mountains with her dogs.